27 march 2018
1 billion messages sent via National Exchange Point
In the past five years, the National Exchange Point (LSP) has processed 1 billion messages. This week this magic number was reached! It is clear the LSP fulfils the needs of many first- and second-line healthcare providers in the Netherlands.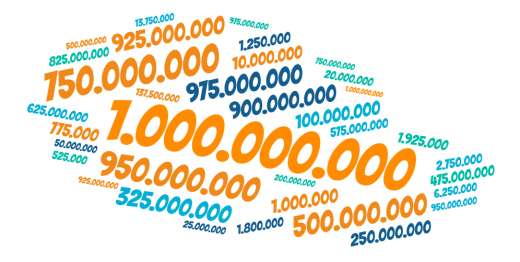 More and more messages
On January 1 2013 VZVZ started processing messages via the National Exchange Point. Currently about six million messages per week are exchanged. An important part of the traffic consists of medication data. In addition, (GP-)health centres regularly request a summary of patients' files from their own GP. As well as information about allergies. In more and more hospitals, specialists and pharmacists request medication information through the LSP.
Some of the messages are administrative in nature; for example the registration of a BSN (Dutch Civic Service Number). Dutch residents need to give each of their healthcare providers permission for the exchange of their medical data. To make this possible, the healthcare provider needs to register a person's BSN.
Constant growth
New healthcare providers are connecting to the LSP every day. Initially, mainly pharmacists and general practitioners used the LSP for the sharing of information. But now the number of specialists in hospitals and mental health care using the LSP is growing rapidly. Every healthcare provider is free to choose whether the want to use the National Exchange Point for the exchanging of medical information. At this time over 6,000 healthcare providers (institutions and practices) are connected.